Thermal Imaging – Help Centre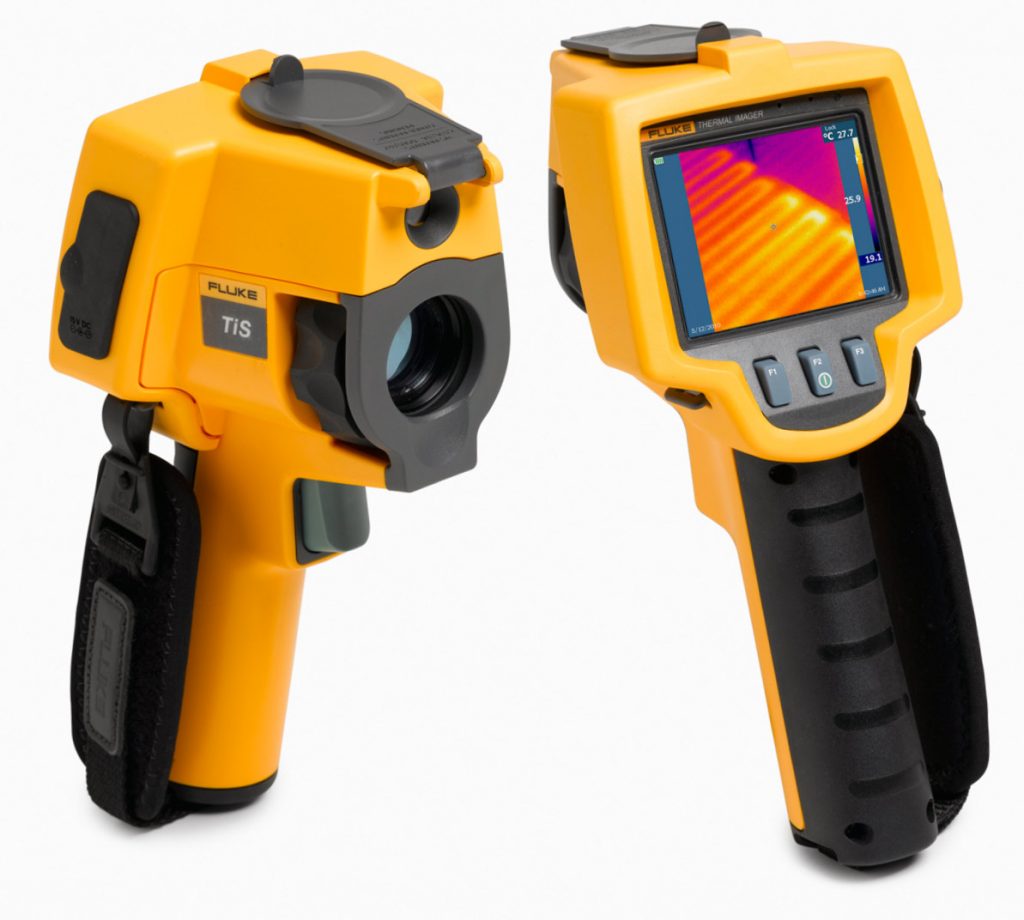 Zero Carbon Haddenham have a handheld FLUKE Thermal Imaging Scanner available for loan to Haddenham village residents. This device is like a camera which takes special infra-red pictures which can be used to reveal any hotspots caused by poor insulation where heat is escaping from the walls, roof, windows or doors of a property. This page contains all the information you need to get the most out of your loan. Below are Instructions, videos showing the use of the scanner, FLUKE's training video, frequently asked questions and some sample images
Instructions & Quick Guide
For borrowers of the scanner we offer a quick guide to using the scanner ALL USERS OF OUR SCANNER MUST DOWNLOAD & READ THIS GUIDE BEFORE USING OUR SCANNER
We also recommend you also read the full instruction manual for the Fluke TiS.
Q & A
Can you do a scan for us please?
We regret we are unable to provide a scanning service as this is a "Do-it-Yourself" scheme only.
The scanner is difficult to use – why do the colours on the screen keep changing?
The FLUKE training video explains how to use either automatic or locked ranging (called Level and Scale in the video at 4m42s) On our scanner this can be controlled using the range menu option. Essentially when in auto mode the scanner continually adjusts the images to pick a range of colours to match the range of temperatures on the screen. In lock mode the screen colour to temperature match is locked at the point when the lock is selected.
Can you use the scanner inside as well as outside?
Yes – this is as good a way to see problems. Just remember that typically when used outside you are looking for hot spots – heat escaping whereas when looking from the inside you are looking for cold spots.
How do I view the images – my computer doesn't recognise them?
The scanner can save images either as Windows bitmap files (BMP) or in Fluke's own format which creates files with a .IS2 suffix. To read these IS2 files you will need to download the SmartView software from the Fluke website. Windows Bitmap files can be viewed with many common applications. We recommend you leave the scanner set to use the FLUKE IS2 format and use the SmartView software to analyse and export the images you create. This is because there is a lot more metadata – extra information about temperatures and the scanner – embedded in the IS2 format files.
Where is the Fluke software for the Apple Mac or iphone/iPad ?
Fluke have no support for current IOS versions. The Apple Store has an old version of the software but it is very out of date. The expectation is that in the engineering world for which the scanner is designed there will mainly be Windows PCs available. The only solution is to set the scanner to use the .bmp format which should easily be readable across most devices.
Training Videos
This is the in-depth training video from FLUKE the manufacturer of the Thermal Imaging Scanner we use. This is an in depth introduction to the concepts and use of the camera and viewing is strongly advised to get the most out of your loan.
Other Videos
In this video an old cottage roof is analysed from inside the house
The next video is from a Building survey company in America – but it shows a number of things you might look out for in your own scanning.
This Australian video shows a survey which reveals a water leak using a thermal imaging scanner.
Sample Images