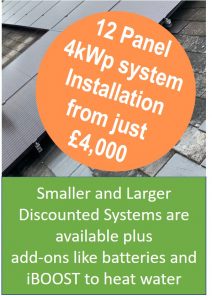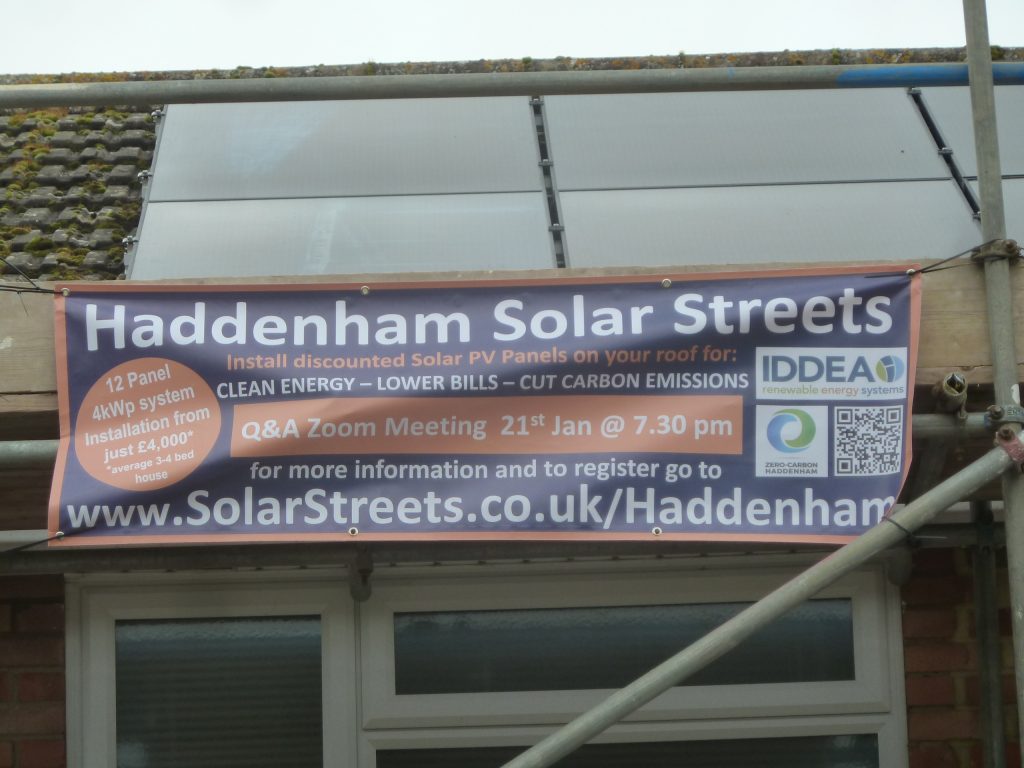 Solar Streets Haddenham is a discounted group-buying scheme open to all residents and businesses in the parish of Haddenham. The solar panel installer, IDDEA, is fully accredited and has been established since 2008.
For a 3-4 bedroom house approximately 1.1 tonne of carbon could be saved by installing a solar PV array, representing a significant reduction in a typical household's carbon footprint. As well as combatting the effects of climate change, the local community will also benefit from a donation for each installation made by IDDEA towards a community fund for Green projects.
Back in January we hosted an online introductory talk at which Andy Tunstall of Green Group UK Ltd gave a very informative presentation about solar power and the scheme itself, followed by a 45 min question and answer session where people could ask about specific details. The presentation included a short video of a system being constructed and slides illustrating the installation costs and potential benefits in terms of financial savings and reduced carbon emissions.
If you missed the evening and want to learn more there is a recording and further information here: https://solarstreets.co.uk/haddenham.
Several installations have already taken place in Haddenham under the scheme. The picture at the top of the page shows 8 panels on the west side of an east-west facing roof with a further 8 on the east side – they are split to maximise energy production from the sun at different times of day.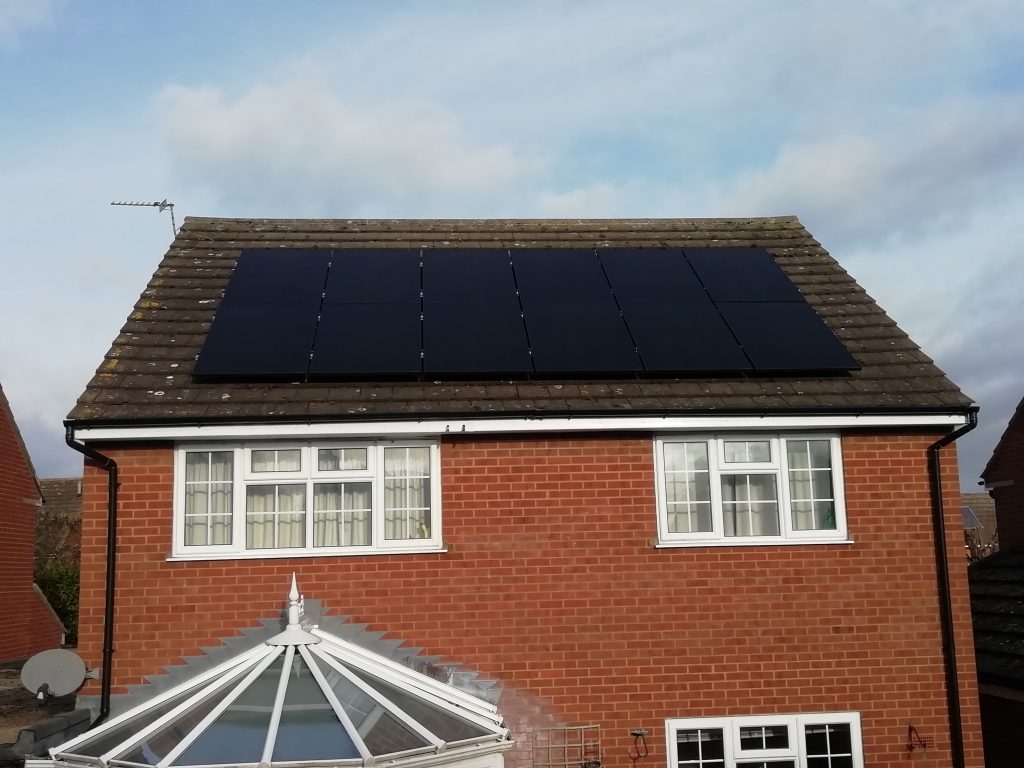 At the moment there is no end date set for the scheme, but it won't last forever! If you would like to find out about the installation process from one of the owners please email info@nullzeroch.org and we will put you in touch. If you would like the installation company to do a free desktop survey to see if your roof is suitable then email Info@nullIDDEA.co.uk with your name, full address with postcode, and state you're in Haddenham Solar Streets.