Sunday May 30th – Saturday June 5th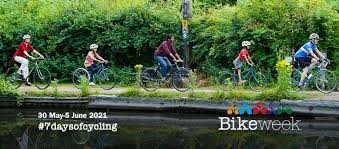 For this year's national Bike Week, Zero Carbon Haddenham and the Safe Walking and Cycling group (HaddSWAC) have put together a self-guided family-friendly bike ride around the village.
You can start and finish wherever you like and we've supplied a list of options for refreshments, playgrounds and other places to visit, such as the Museum or the BMX track.
So why not download the map and the step by step description to print off at home and head out to explore the village? And don't forget to download the list of special offers from food and drink outlets around the village
Happy cycling!
We'd love to hear how you get on, so feel free to leave us your feedback below. And if you'd like to receive walking and cycling news from HaddSWAC, please include your email address: